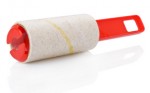 I recently focused on the why (and how) of keeping your equipment and van careully (even obsessively!) clean!  Being a bit 'OCD about clean' will convert many home owners into any carpet cleaner's Holy Grail- a Customer Cheerleader! However, as your company grows you face a huge challenge!
In SFS Training you learn that 80% of how the client decides if your company has done a 'good job' or a 'bad job' is based on how the they FEEL about the TECHNICIAN actually doing the work. (Which if you're ever going to achieve the elusive Personal Freedom means you're not going to be doing all the work!)
So now let's obsess over the technician's (and your!) appearance and personal hygiene.  Do your in-home procedures include:
Putting down a door mat before stepping into the home?
Carrying a spare uniform shirt in the van for those steamy hot summer days?
Insisting on technicians being neat, trim and groomed?
Wearing shoe covers when applying ScotchGard and for that all-important final walk-through with your client?  (Don't forget to give your customer some "booties" to wear while their carpets are drying.)
All great ideas that you may already do.  But now try out this multi-purpose QuickTIP:

Many times you just need to freshen up a bit and get rid of the "fluffies" on your clothes.  So quickly run a lint remover over your clothing.  All the assorted carpet fibers, cat hair and dog dander from your  previous job will miraculously vanish and you'll be clean and presentable.  (Or at least lint free!)
Steve
P.S: Don't forget that one of the very best technician Moments of Truth is a photo I.D. badge.  So do you insist that each front-line employee display an I.D. badge?
Note: Every week we share a timely, practical tip like the above. So if you're not already signed up for these weekly QuickTIPS, do so now.