We all do better with a simple routine. This is why I tried to make my tech's daily lives as easy as possible. For example…
Instead of requiring your front-line employees to remember to take different brochures/ forms and/or their business cards up to their customer's door…
Prepare "Job Folders" for every stop on your tech's schedule.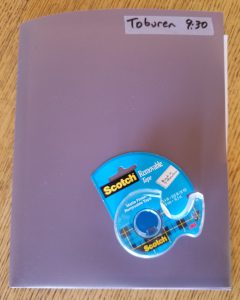 NOTE:  I used color-coded (blue for water, red for fire, purple for residential, orange for commercial) plastic folders with two inside pockets from Office Depot. We'd put the customer's name on the outside with removable Scotch tape to use the folders over and over again.
My office assistant would collect all the "used job folders" every week. The they would "restock" them with all the paperwork and promo items each type of job required. For example, the "restock list" for a Residential Job Folder would include…
Left side pocket: Our Residential Carpet Cleaning Checklist for the tech to follow. A Stay Beautiful residential maintenance program brochure. Laminated promo sheet, blank contract, our company brochure and a Scotchgard Carpet Care Guide. (Our give-away refrigerator magnet was clipped to the outside of the pocket.)
Right hand folder pocket: Customer Comment card (with an actual stamp pre-applied). Customer give-away Carpet Spotting Chart. Five door hangers for the neighbors. (We also paper clipped a Scotchgard test blotter card to the outside of the pocket.)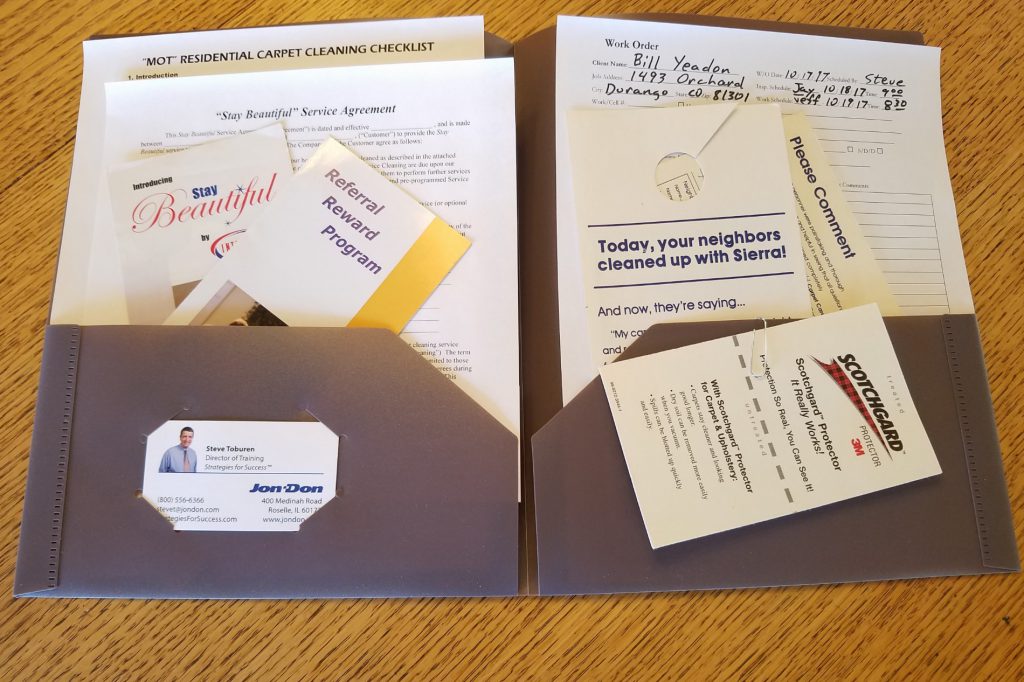 My Operations Manager prepared the job folders for the next day's routes for each crew. We put the filled-out work order into the appropriate folder color (right hand pocket) and insert the Crew Chief's personal business card into the die-cut slots of the folder.
Now when a tech rolled up to their job they'd just grab their Job Folder with everything already pre-arranged in it. Make your front-line worker's job as easy as possible!
Steve