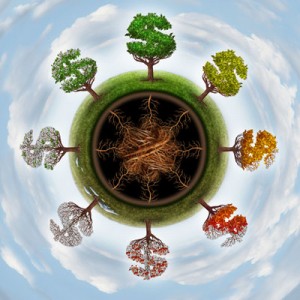 Autumn brings stunning fall colors every. And yet these same fall colors also strike hear into the hearts of carpet cleaners everywhere! Why? Because after fall comes winter's snow/ice/mud and 'general yuck' so your cash flow inevitably falls off! Correct?
Maybe not! Of course, you should be working on the challenges of staying busy all year round … all year long! But what can you do NOW to 'jump start' your winter business?
Immediately implement the Law Of Massive Action!
That's right. Don't do just one thing- use Massive (and sustained) Action by doing many different strategies… all at the same time! (Too much for you? Thinking about starving in the winter always got me motivated!) Here are some "staying busy in winter" Massive Action candidates:
#1- Visit your commercial accounts and give them one $50.00 gift card for each of their employees. Just before Black Friday is a great time to do this. (Have the gift card expire just before your busy spring season starts next year!)
#2- Ask your commercial accounts if you can place a bottle of your Lifetime Free Carpet Spotter on each employee's desk when cleaning the business along with a 'winter special' valid during your slow months.
#3- Call your previous residential clients with this great "excuse-to-call" phone script.
#4- Implement a "Stay Beautiful" residential maintenance program that includes a 'six month open area' cleaning. (These pre-programmed  "open areas" will keep you busy all year round!) NOTE: CLICK HERE for a free guide on how to set up your very own 'Stay Beautiful' program.
#5- Always give at least three 'area/price/frequency' options when presenting a commercial proposal. And maybe most importantly…
#6- Widen your 'commercial work funnel' by making at least 20 new business contacts each week. Download my free "How to Sell Commercial Carpet Cleaning" manual" HERE.
NOTE: Do you freeze up after introducing yourself to a commercial contact? Me too! So I developed a Commercial Carpet Analysis (CCA) Form that structured the initial conversation AND helped me sound like a professional! (Even if my knees were trembling!) Download my CCA form for free HERE.
Restoration HINT: As a restoration contractor please don't minimize the value of building regular commercial maintenance routes. Sure, this regular work may not equal the profit margins of a nice, juicy water loss! But this regular route work will feed your restoration business commercial losses. And did I mention these regular routes are "regular"? (Think PREDICTABLE CASH FLOW all year round)!
IMPORTANT: You'll find more great 'surviving winter' ideas in our 'Growing Your Business' Facebook Group. (And if nothing else you'll have lots of shoulders to cry on!) You don't have to be a SFS graduate to join (and learn from) our thousands of cleaning and restoration contractors so sign up HERE.
Here's to a great (and busy) winter!
Steve