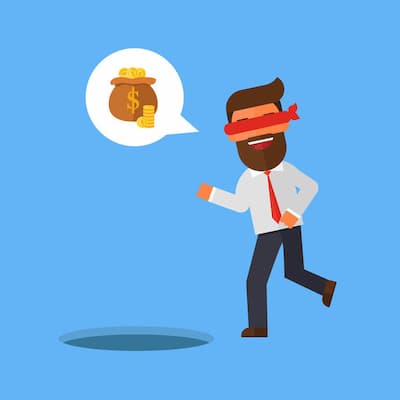 OK, I admit it. I've been known to tear up during an emotional movie! Maybe even kinda… (GULP!) sob! So yeah, I'm an emotional guy.
You won't be surprised then that much of our online SFS Training events focus on the emotional components of the cleaning and restoration industry!
Yet your uncontrolled emotions can also destroy your business! Here is a key 'two-part principle' I always drill into my SFS students:
A) Build your company based on the emotions of your customer but… B) NEVER make business decisions emotionally!
Remember, much of a cleaning or restoration contractor's focus should be on their customer's emotions! Why? Because 80% of how your client decides if the service you provide is a 'good job' will be based on how they FEEL (emotionally!) about the people doing the work! (You and/or your employees.)
NOTE #1: 100% of my tech training course, "Winning on the Home Front" is based on working with the (often nervous) emotions of a homeowner!
However, in my SFS classes (and in our 'Growing Your Business' Facebook Group) far too many industry entrepreneurs confess to making disastrous business decisions EMOTIONALLY! For example…
On your regular commercial accounts don't impulsively (and emotionally) raise your prices. Why not? Because the best way to keep a commercial account long term is to 'blend into the woodwork' and not be 'noticed'!
Think about it. There is no better way to get 'noticed' than raising a regular contract account's prices! And if you do bump their pricing what will be the first words out of your contact's mouth? "Bummer! If you're going to charge us more I'll be forced to put your contract out to bid again!"
Do you need to charge some of your long-term commercial contracts accounts more? Possibly. But remember you likely are already making more profit from commercial work than residential customers. So BEFORE you 'emotionally' raise the price on a regular commercial account ask yourself these questions:
1. "Can I net more profit per hour by getting more efficient?" As in, "Am I using encapsulation cleaning on appropriate accounts instead of time-consuming hot water extraction?")
2. "Do my crews follow a step-by-step, written set-up routine that will give them more wand to the carpet time?" CLICK HERE for a Commercial Set-Up Procedure with two workers using HW extraction.
NOTE #2: My goal with this procedure? Steve's famous 'Three Minute Rule' as in from the time the van stopped till the cleaning wand was moving was… three minutes! After all, commercial work is all about production!
3. "Can I make up 'geographically logical' commercial routes to cut my tech's non-productive travel time?" 
4. "Can I hire different part time employees to service one night per week of my regular. commercial routes?" The advantage here? If your part time techs keep their full time job too you won't feel obligated to give them 'make work' on a slow week. And even better if part time workers will run their route(s) using their own vehicle to carry the Cimex you provide! (You'll of course reimburse them for their mileage.)
5. "Can I provide (higher profit) Additional Service Options (ASO's) to my accounts instead of raising their base service price? We tend to only think of ASO's for residential customers. But providing one-stop-shopping for your commercial customers with additional services will protect your account. And these additional services may very likely convert a low bid into a highly profitable account once again. (We should talk more about this some time soon!)
REMINDER: My above warning on not emotionally raising prices applies ONLY to your long-term commercial contracts. In SFS Training I urge my students to raise their residential prices every January. Why? Because many are 'losing money on every job and making it up in volume'… NOT! (CLICK HERE FOR a five step SFS phone script to convince your previous residential clients to pay your new, slightly higher prices!)
BONUS HINT: Another negative 'emotional decision' and especially for commercial work? Skimping by not buying the best chemicals! Think about it- even premium cleaning agents will never account for more than 3% to 4% of your gross. Meanwhile, your labor costs will be 25% to 30%! And if better chemicals will speed up production by 20% or more? You do the math!
IMPORTANT: You'll find more great ideas on building profitable commercial accounts in our 'Growing Your Business' Facebook Group. You don't have to be a SFS graduate to join thousands of other cleaning and restoration contractors so sign up HERE.
Steve