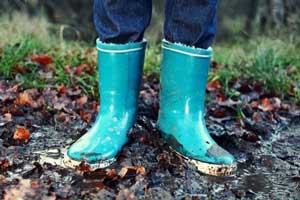 I always hated winter! My guess is you do too! After all, my phone stopped ringing right after Christmas! (Follow these six tips to line up winter time residential work NOW!) Even worse…
My techs were constantly skidding into ditches and (worse) into other cars! (I recently shared 5 safe winter driving steps!)
And help your techs (and yourself) stay safe, warm, dry and healthy during winter. But your biggest "staying busy in winter" challenge is…
Your customers DREAD having their home cleaned with the cold, mud and snow outside! (Can you blame them?) So too often clients will CANCEL when the weather turns ugly. (And ALWAYS at the last minute!) Take the FEAR out of their winter cleaning when you…
Anticipate (and calm) your customer's concerns by explaining  your "winter safety procedures" during your initial phone conversation.
Get the "winter worries" issue out in the open by adding these phrases to your written Phone Format:
1. "Don't worry about any bad weather blowing in because we'll install a temporary Door Guard that will keep your warm air in and the cold air out…"
2. "We'll put down a fresh, clean door mat and our employees will put on clean shoe covers before we enter your home…"
3. "We use specially protected, clean hoses for the interior of your home…" HINT: Carry these "pristine hoses" into the home in these mesh "hose bags".
4. "We'll also be super careful to make sure no water drips on to your walk or driveway …" HERE is a great QuickTIP on how to do this.
Restoration HINT: Residential cleaning customers have PLANNED for their cleaning. (And hopefully for their driveways to be plowed.) But a traumatized insured that wakes to 3″ of water in their living room isn't thinking about clearing their driveway and walkways. So keep a few snowplow drivers handy for on-call emergency service. (And carry a couple of aluminum snow shovels on each of your vans.)  Now what is the Exactimate code for snow removal? Hmmmm…
Commercial HINT: Do yourself a favor by adding encapsulation cleaning technology to your winter commercial arsenal. Your warm, dry and safe employees will thank you! Download Jeff Cutshall's Guide to Building Commercial Encapsulation Routes- Part I HERE– no charge! (Part II focuses on "how to do it" encap techniques HERE. And yep- it is a free download too!)
And hey- stay WARM and SAFE out there!
Steve