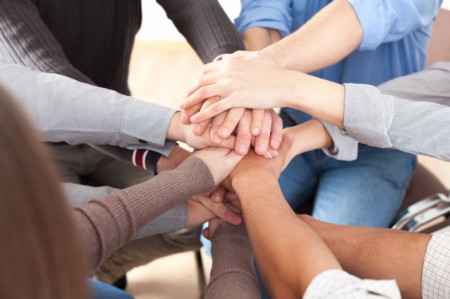 Your biggest challenge in building a Critical Mass Business that runs smoothly without you will always be… EMPLOYEES! And it isn't just ONE challenge! Nope, you'll constantly face issues with recruiting, hiring, orienting, training, evaluating and yes, (sadly) firing people! This stuff never stops!
But now let's chat about compensating/motivating your employees. (The two really do go hand in hand.) True, loyal employees stay with you long-term based mostly on emotional factors. However, compensation can be a great tool in motivating your people! So I suggest that you…
Set up a shared Employee Efficiency Bonus (EEB) 'pool' for each team of employees that work together.
I call this concept 'Shared Accountability'. Now the boneheaded mistakes of one worker will subtract from the shared EEB pool of other employees in their team! The result? 'Positive Peer Pressure' as in, "Bill, I'm tired of you losing tools that get deducted from our shared Employee Efficiency Team Bonus. You're costing our team money!" (This is so much better than you screaming at your workers!)
Remember that your shared EEB pool should also reward your staff. For example, establish a reasonable target time for the team to finish a large commercial contract or restoration loss. Then when your employees are efficient everyone (including you!) shares in the extra profits! I promise you'll see some 'Positive Peer Pressure' with everyone focused on 'team efficiency'!
NOTE: Be sure to give continuous EEB feedback and updates on a team's EEB results. (At the very least weekly in your company staff meeting.)
WARNING: Before making ANY changes in your employee compensation plans be sure to have an attorney sign off on them.
Want more employee ideas? (Or just some shoulders to cry on?) Then join our Strategies for Success: Growing Your Business Facebook Group! You'll be welcome even if you haven't (yet!) graduated from SFS Training!
Steve