The question: How can an owner compensate a commercial sales person while maintaining control?
Steve's answer: These setups almost NEVER succeed but if you insist, here are three recommendations.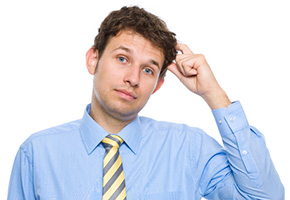 Hello Steve,
Is there anything that you can point me to in the way of a compensation package for a commercial sales rep. I am not comfortable long term paying for someone to work without producing results. I have haphazardly started this position by agreeing to a salary with a draw.
It didn't take long to start seeing some challenges such as:
1. Compensation: I want to support him while he works to get this division of the company off the ground but I want to move towards full commission.
2. Information: Technology makes it easy to store client info on a phone. I want him to have the info at his finger tips but protect my investment in obtaining this info. Whats the best way to secure the info? Non-compete contracts are difficult to enforce at best.
Thanks in advance
Trying to Improve in Topeka
You are smart to be thinking about this stuff now, Trying. (Actually BEFORE you started the arrangement would have been better but let's move forward!)
First, just a general observation re: outside salespeople in the commercial carpet cleaning field. The vast majority of these arrangements are a complete and total DISASTER! Why? Let me count the ways along with a few ideas on how to avoid the problems:
The average cleaning industry outside sales person quickly becomes a "Loose Cannon" in three ways:
1. Wasting your time and money. Especially if you have him or her on a regular draw salespeople will often start inventing "busy work" (I call this stuff "Displacement Activities") that is much more comfortable than facing the daily rejection of "cold calls".
SOLUTION: Hold your salespeople feet to the fire by adding accountability every day. Set a reasonable goal on how many new documented contacts you expect them to make every week. (Hint: During your initial meeting setting up this arrangement get the new salesperson to come up with their own goal. Usually this goal will be absurdly high so right away you generously lop off 10 to 20 percent and you will look like a generous hero.) Hold people to this goal with a brief daily meeting. But actually abusing your generosity with a regular draw is the least of your sales person challenges. A MUCH bigger problem is …
2. Screwing up potentially good accounts through a generally bumbling approach.
SOLUTION: Insist on follow up. Have a "route book" where your sales person has to log in each contact with every prospect AND what their next step is going to be PLUS when they are going to do it. Then review these jobs by flipping through the route book on at least a weekly basis.
NOTE: I suggest a 10 minute early morning meeting as in "So whatcha got PLANNED for today?" and then an every Friday "Let's sit down and analyze things" meeting. So now your sales person will have these daily and weekly "deadline meetings" hanging over them. So maybe they'll get out there and PUSH instead of whiling away the afternoon shooting pool and drinking beer. (Actually that sounds pretty good!)
3. Under pricing jobs. The sales person's temptation is to price each bid so low that you automatically get the contract. So of course their gross sales look great. BUT meanwhile you may be losing money on every job! This is bad enough on a one-time job but horrible if you are locked in to a long term contract.
SOLUTION: Tie their commission to the profitability of the job. (Of course, this means you will have to actually know if you are making a PROFIT or not but that is for another article!)
NOTE: Given all three very real problems above I'm going to stick to my guns and say for 95% of the carpet cleaning business owners out there (up to let's say 20 employees or so) your "highest and best use" is being your own outside salesperson! If you do then make your time count by following my "How to Sell Commercial Work" Special Report. I'll also mention if you want to clean up in commercial you really need to add encapsulation cleaning.
Now Trying, your second question appears at first glance to be about technology. (Bad news. I'm not a "techy" person! Sorry!) However, my guess is you are more concerned about security and especially what to do if the salesperson walks on you. (Or worse gets hired by your competitor or goes into business for themselves.)
Now the conventional wisdom on non-compete contracts is that they are unenforceable. That is normally true in low level positions like technicians. But when you are sharing privileged, confidential information with an employee a judge tends to view this much more seriously. Consult an attorney on this.
But an even better way to protect yourself is to have a close, trusting relationship with your commercial accounts along with running an efficient operation that lets you give low prices and still make a profit. That way IF your past salesperson starts soliciting your accounts your client will a) be offended at the lack of loyalty by your ex-employee and b) will be comforted by the new company not being to substantially under-cut your pricing.
And of course the third way to prevent employee defections is to both a) hire the Very Best People and b) treat them so well they would be crazy to leave. (I realize this is harder to do than say!)
Now I know what you are thinking, Trying. This sounds like a lot of work! I agree! In fact, doing it right with a sales person is actually MORE work than the owner just scheduling my suggested Dedicated Sales Morning once per week and just doing it themselves.
The temptation, Trying, is to just hire a warm body and sit back with a contented sigh now that someone else instead of you can suffer the abuse and rejection of the commercial market place. BIG MISTAKE! Once again, in hiring outside sales people I urge you to either do it right or do it yourself!
Steve
PS: Another comment re: Goal Directed Behavior. Right now you should be analyzing WHY you are hiring a sales person and WHERE you want them to focus their efforts. For example, do you want long term, regular commercial contracts? (Who doesn't!) Then pay a bonus when a PROFITABLE long term contract is landed.
HINT: Pay the bonus out monthly over the first year which both protects you if the account leaves plus motivates the sales person to stay with you to keep getting paid! (Be sure to run this arrangement by your local attorney.)