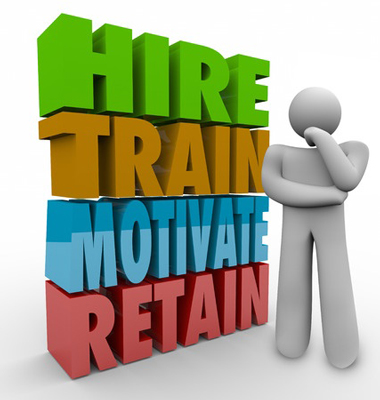 Does the old saying, "Money makes the world go 'round" work for motivating/retaining employees? Well sure, we all love making (and spending!) money. And everyone wants to make more than just a 'subsistence living'.
But no quality person will build their career ONLY on high wages. And yes- you do need and want great employees. (I tell every SFS training class that life is too short to spend it with marginal people!)
Sure, you can ATTRACT good people by paying "more than the going wage". (And you should 'pay more'!) But you will KEEP quality employees much longer when you…
Tie your workers to you (and your company) emotionally!
Yep, emotions almost always win over logical, rational thought when making important decisions. (Remember this when marketing your services!) So how can you tie your employees to you emotionally? By making them feel part of your 'business family'! For example…
1. Become an example- Never ask your employees to do something you won't do. And to truly excel follow Nick Paolella's example of "Servant Leadership". (Or even better cook for your employees!)
2. Publicly recognize your employees- Yes, I'm constantly beating the Public Recognition drum! But folks, the easiest, fastest, cheapest and most effective employee motivation tool is Public Recognition! And yet oddly we don't do it! Weird, huh? Another important employee tip is to…
3. Remember to say "Thank You"!- When you thank employees do so sincerely and be specific on WHY you are grateful. And don't forget to…
4. "Take the hit!"- That's right- tell your workers you're sorry when you screw up and things are bad! In fact, a very valuable technique is to take the blame even when it is not your fault. (After all, as the owner or manager whose fault is it ultimately anyway?) And above all else…
5. "Seek first to understand"- Most of us find the new generation of employees difficult to motivate/understand. Bill Yeadon has researched the "How to Motivate Millenials" subject extensively. In fact, you really should download his free Special Report: "The Customer Comes Second" HERE!
So please write and tell me how you tie your employees to your company emotionally.
Steve