Ever notice how often your residential customers apologize for the condition of their home? Depending on your response this can either be a subconscious negative Moment of Truth (Which is never a good thing for you!) OR turn them into a delighted Cheerleader! BINGO!
I know- you're thinking: "Steve, I'm there to clean their carpets! I don't want to psycho-analyze the customer! Let me do my job, get paid and get out of Dodge!" I feel your pain! BUT you'll 'feel even more pain' if you don't resolve your customer's conflicted emotions and here's why!
In our SFS Training we explain when you perform any service in your customer's 'Inner Sanctum' of a their home (including cleaning the carpets) inevitably the technician will be viewed as a 'Tolerated Irritation'! Use our simple SFS responses to ease the homeowner's 'emotional trauma' and you'll create a "Cheerleader for life"! So…
When the homeowner apologizes for the deplorable, filthy condition of their carpets don't agree with them as in, "Yep. You are so right. Your carpets are absolutely disgusting!"
How much better to reply to a "I'm sorry my place is such a mess!" apology with a simple "Well, your carpets ARE due!" (Then smile at the customer as in "This can be our little inside joke" and get back to work!)  Yep, you're simply implying that carpet soiling is just a normal and natural occurrence.  No apology required!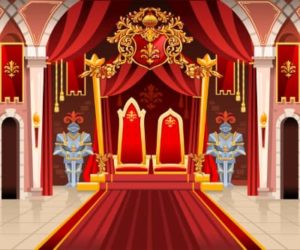 Or I would reply with a laugh, "Even the Queen of England's carpets need to be cleaned! And I appreciate your business!" My little joke relieved my customer's guilt (After all, everybody has dirty carpets!) and at the same time affirmed their wisdom to call me!
This is a classic example of how finely tuned you can get with Value Added Service details. Sure, no one is going to become a negative Cheerleader just by you agreeing with their obviously accurate assessment that their carpets are FILTHY! But remember…
Cheerleaders are made by adding up dozens of routine, positive Moments of Truth including your "Queen of England response"!
NOTE #1: Just like you I never enjoyed walking into the cluttered home of an obviously unprepared customer! But after 'putting on our 'Customer's Eyeglasses' we discovered many times it was because we had not set our expectations for the home owner. So I developed a 'How to Get Ready for Your Big Carpet Cleaning Day' email checklist. (This email also greatly increased our Additional Service Option (ASO) sales!)
NOTE: Share in our Strategies for Success: Growing Your Business Facebook Group how YOU 'put home owners at ease'. (You don't have to be a SFS to join me along with 1,000's of other cleaning and restoration contractors all focused on 'Growing Your Business'!)
Steve
P.S. How can you build on this "great diplomatic response"  that eases the customer's embarrassment?  By delivering even more positive "Moments of Truth"(MOT)! For example Jon-Don offers furniture slides, shoe cover booties, wall buddy corner guards and a nifty isolating door guard. These 'MOT tool'" serve important practical purposes but more importantly show your 'care and concern' for the customer's feelings AND her home.