The internet can be a 'two edged sword'. For example, I often reflect on what an industry Facebook group could have meant to a lonely and scared 20 year would-be entrepreneur way back in the 1970's !
But then many times I also see the huge amount of 'cautionary' online information quickly drowning the dreams of building a Critical Mass Business of a cleaning or restoration contractor! This leads me to…
There is great power in 'not knowing something can't be done'! Here's the deal……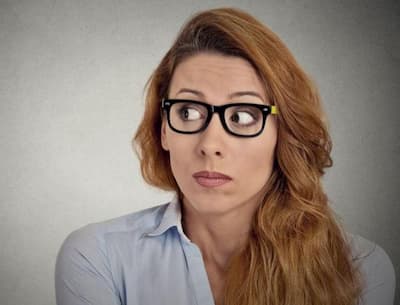 The all-too-common online 'Debbie Downers' and 'Negative Nancys' with their endless negativity can cause even the most passionate entrepreneurs to doubt themselves and wait… and wait… and wait.
Such a shame because as the old saying goes, "Time is the only resource you can't buy more of!" So instead of endless waffling while being influenced by countless self-proclaimed 'internet experts' (remember that everyone is a 'big man' behind a keyboard!) make a sound decision on what YOU should do going forward!
NOTE: By no means am I recommending rashly rushing into an ill-thought out business start-up and/or expansion. But as one sharp SFS graduate told me, "Steve, movement trumps meditation any day!"
So HOW can you calmly make wise and balanced business (and life) plans going forward? Here's 9 introspective points to ponder on:
1. What do I want to be 'when I grow up'? In every SFS Training event I always take a class survey by asking, "How many of you in high school planned to enter the cleaning and restoration industry?" Maybe one or two students per year raise their hand! Most of us (including me!) sort of 'fell accidentally' into this industry. So do you (and your family) love this business? If not, start making your 'Exit Plan' and do what you love!
2. Where is my 'Sweet Spot' in business? This industry gives each of us the incredible privilege and opportunity to tailor our business to fit our abilities, personality and goals… IF we take advantage of it. But I see far too many cleaning and restoration contractors limping along on what I call the 'Road In-Between'.
This agonizing business model of 'The Road In-Between' (RIB) is where your business is TOO BIG to enjoy the (supposedly) 'care free life' of an owner-operator. But you are still TOO SMALL to hire mid-level management to run daily business operations. The result? A 'RIB' owner winds up being a slave to his or her business!
NOTE: IF you decide to grow into a Critical Mass Business you WILL need to pass through the 'RIB' phase. But do NOT fall into the common mistake of spending (wasting?) your life on the 'RIB'! Once again- either get big with a CMB OR stay small as an owner-operator– both business models can work very well!
3. Do I truly have the 'fire in the belly'? Starting (or even expanding) a business is not for the faint of heart! Even with the resources I share below it will be a brutal, exhausting and lonely process! Soooo… do ya really, really want to be an entrepreneur? If not (or even if you're unsure) don't do it! There is no sin in building a fulfilling career as a valued employee!
4. Analyze (and if possible scale back) your personal expenses. Most business start-ups and expansion inevitably struggle with limited cash flow and large initial expenses. But I often see industry entrepreneurs compound this problem by trying to maintain a 'deluxe personal lifestyle'. The challenge? We've become an 'entitled generation'! GRRRRR! Cut back where possible (including personal consumer debt) and your success will come much easier.
5. Develop high profit/low hassle 'niches'. Sure, you'll always face competition. But instead of flogging the low-end residential carpet cleaning sector analyze your local market. Then go after lucrative 'specialty niches'. For example, cultivate relationships with interior decorators by specializing in 'fine fabric upholstery care'. And here's some more 'niche ideas'…
6. Cash flow is king! Even a brilliantly planned business start-up or expansion will founder if the funds aren't flowing in. So as a start-up will you need to initially keep at least a part time job? (Approach your existing employer about working part time.) Or can your spouse and/or kids find at least temporary work? (And read #3 above again!) Now for business cash flow…
7. Develop 'toll booth' accounts. Most carpet cleaners sort of lurch along doing one-time jobs today and then hoping (and praying) the phone will ring tomorrow! (The problem is even worse for restoration contractors!) Sure, training your staff in Value Added Service will be a huge help in creating long term clients. (Or even better delighted Cheerleaders!) But you'll sleep so much better when you have regular contract commercial accounts with 'guaranteed cash flow'!
8. Develop an 'Action Plan'. Collect all your online notes, ideas and Things-To-Do lists you've written down on your 'great concept'. (Nothing written down yet? Seriously? Then better keep your day job till you're more focused!) Now create an Action Plan by putting your steps in a logical order with a start and completion date! A written Action Plan is VERY important. (Once we added an Action Plan Exercise to SFS: Business Transformation our student's success rate zoomed up!)
9. Do it. That's it. Just do it. Every day focus (obsess?) on clicking off items (and dates) off your Action Plan. It is amazing what you'll accomplish "If you don't know it can't be done… so you just go ahead and do it!"
Are you still with me? (Why am I surprised?) If so, let me tell you about that "lonely and scared 20 year would-be entrepreneur" I started this QuickTIP off with. Ummmm… that would be ME 43 years ago! Sioux and I "didn't know you couldn't build" a Critical Mass Business (with a yearly gross of $1,400,000.00!) in a total population base of 30,000 people. So we "just went ahead and did it!" CLICK HERE to read our story…
Now Sioux and I built a Critical Mass Business all alone and without the following resources. Now with the help available you have no excuse to not 'git 'er done'! For example…
Let your Strategies for Success Team help! Investing a few days with SFS Training will potentially cut many years off your growth (and pain) curve! Sounds like a GREAT ROI to me! CLICK HERE to learn how you can attend SFS: Business Transformation for FREE!
And please join our Strategies for Success: Growing Your Business Facebook Group. (You don't need to be a SFS graduate to benefit from our thousands of cleaning and restoration contractors all focused on 'Growing Your Business'!)
Can't make it to a SFS Training event… yet? Then our SFS website has HUGE resources available right now and they're all FREE! For example, HERE are dozens of SFS systems and procedures- free for the downloading. And HERE are many SFS Special Reports on common issues cleaning and restoration contractors face. And last but not least check out our archive of over 500 SFS QuickTIPS HERE just like this one. (Only not as well written!)
Best wishes going forward and 'let's git 'er done' together!
Steve